Boost companion selling in your pharmacy with PharmaBuddy
PharmaBuddy is a simple to use application assisting pharmacies to maximise companion selling opportunities within their business.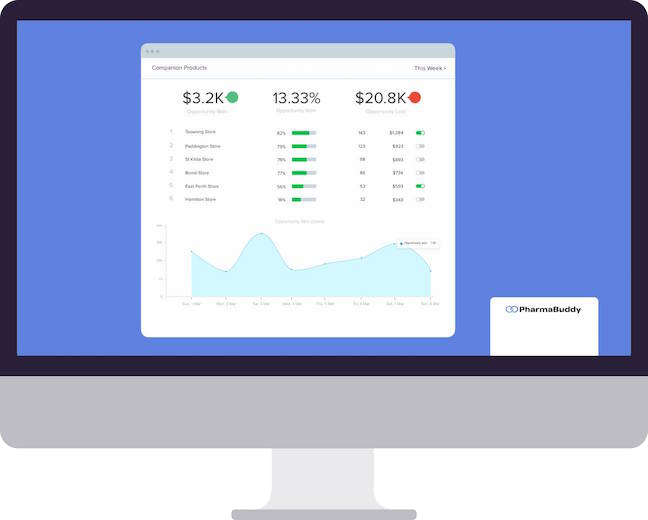 ---
There is such a reliance on the dispensary and the front of shop is largely ignored. The front of shop is now the new goldmine. That's where you can actually improve your margins and help patients along the way to better health outcomes, customer loyalty and increase your pharmacy's profitability.
With PharmaBuddy's software, training and support you'll be able to...
Use PharmaBuddy in your pharmacy
Increase the financial health of your pharmacy
Set up companion pairs for your pharmacy and group
Identify high opportunity companion pairs in your pharmacy
Improve health outcomes for your customers
Activate reminders to train and empower your staff
Leading Australian pharmacies are already using PharmaBuddy to increase their companion selling and maximise profit
10x
Increase in zinc sales
$1.3K
Increase in zinc sales profit
In November 2015 one leading Australian pharmacy used our application to increase their Zinc companion sales by 10 times.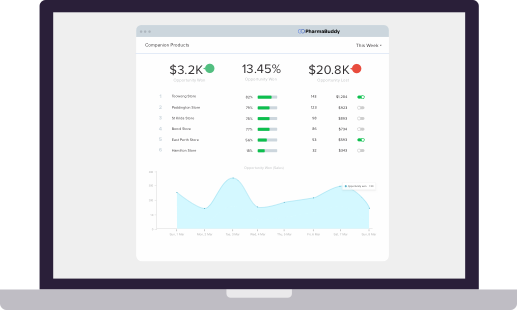 Get PharmaBuddy in your pharmacy
Join over 10,000 users who trust PharmaData
$75/month ex gst per pharmacy.
Start increasing companion sales in your pharmacy today